Lieutenant Matt McMillan
(803) 550-9523
I began my public safety career in the mid-90s as a Correctional Officer and then went into the private sector for several years before returning to public safety as a Reserve Officer for Springdale Police Department in 2004. In Springdale, I went on to become a full-time officer to eventually the Patrol Supervisor.
I have been with Cayce Police Department for a little over 9 years and rose through the ranks from Public Safety Officer to my current position as Patrol Lieutenant over Team 2. I have had the pleasure of supervising several different divisions in the department, to include SRO's, Training, Dispatch and Records. I enjoy leading the next generation of officers and watching them grow to become future leaders of the department. I greatly appreciate the community support our agency receives on a daily basis.
I am a graduate of the FBI Carolina Command College, Executive Management Course through the SCCJA and hold instructor certificates in several areas of law enforcement.
When not on duty for the Cayce PD, I enjoy tinkering in my shop, football, camping, and spending time with my family.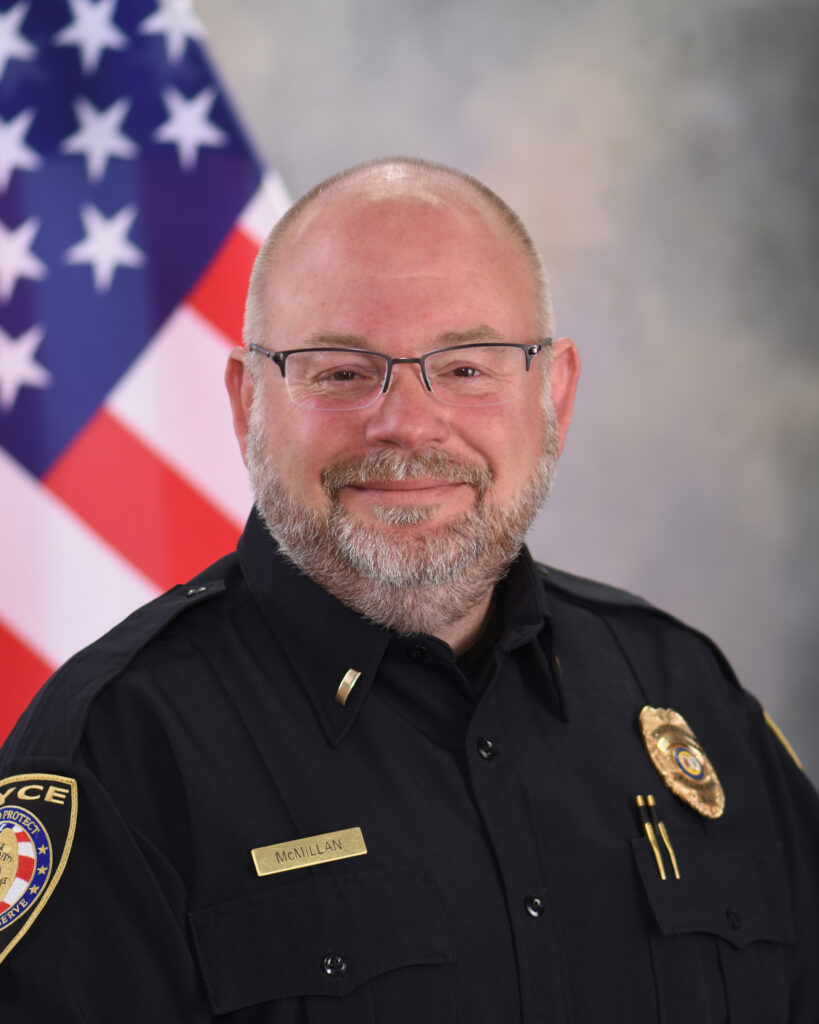 Lieutenant David Hoffman
(803) 550-9539
Lt. David Hoffman began his career with the Cayce Department of Public Safety in January of 1997. He started as a patrol officer and was promoted to Patrol Sergeant in 2000. In 2015 he transferred to the fire department as an Engineer. He transferred back to the police side of the department in 2017. Since that time, he has served a Patrol Sergeant, Lieutenant of Training, C.O.P.S. and Parks and is currently serving as Patrol Lieutenant of Team 1.
Lt. Hoffman attended the University of North Texas and graduated from the University of South Carolina with a Bachelor of Science degree in Criminal Justice. Lt. Hoffman later graduated from the University of South Carolina School of Law with a Juris Doctor degree. He recently completed the state Certified Public Manager program.
Lt. Hoffman enjoys working in the community in which he lives. It gives him the opportunity to meet and assist fellow residents, neighbors, and visitors to the city. He enjoys spending time with his family, walking, and listening to music – from classical to classic rock.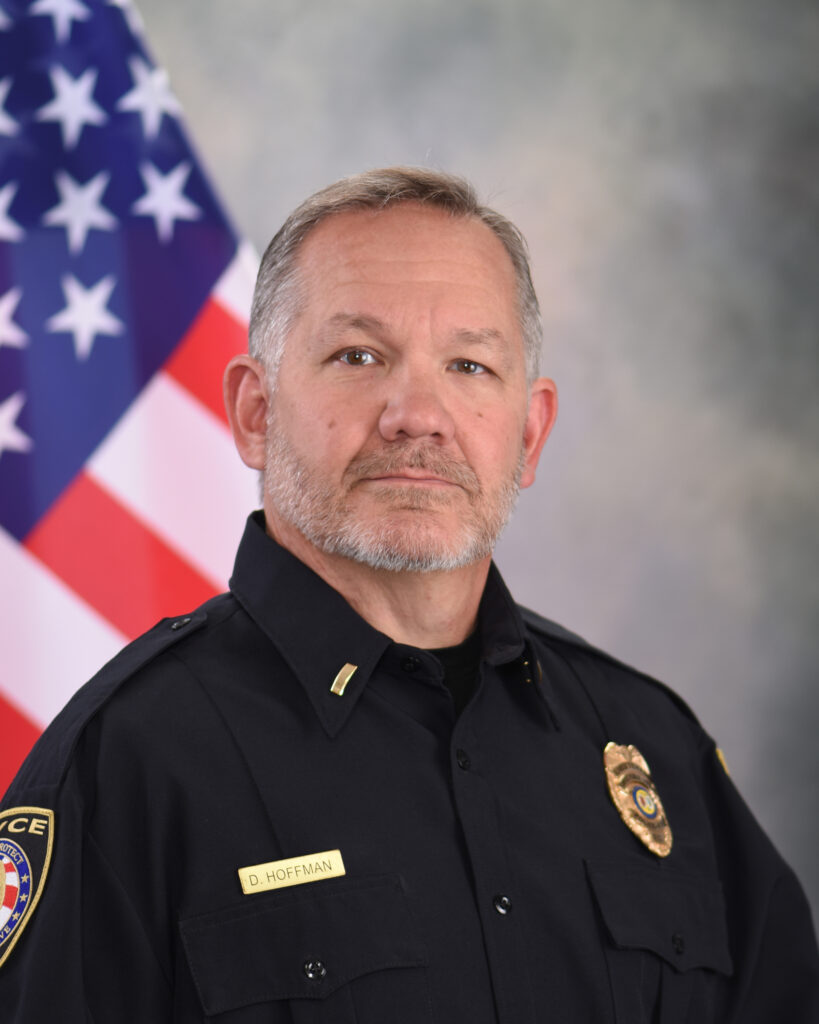 Lieutenant Danielle McCord
(803) 518-5471
My name is Danielle McCord and I am the Lieutenant over the Community Services Division. My career began in 2001 with the City of Cayce. Over the course of my career, I have been afforded many opportunities to work in different areas of the department to include Victim Services, the Patrol Division, the Investigative Division, School Resource Officer, and the Community Services Division. I am committed to serving this city and I look forward to the future growth of Cayce.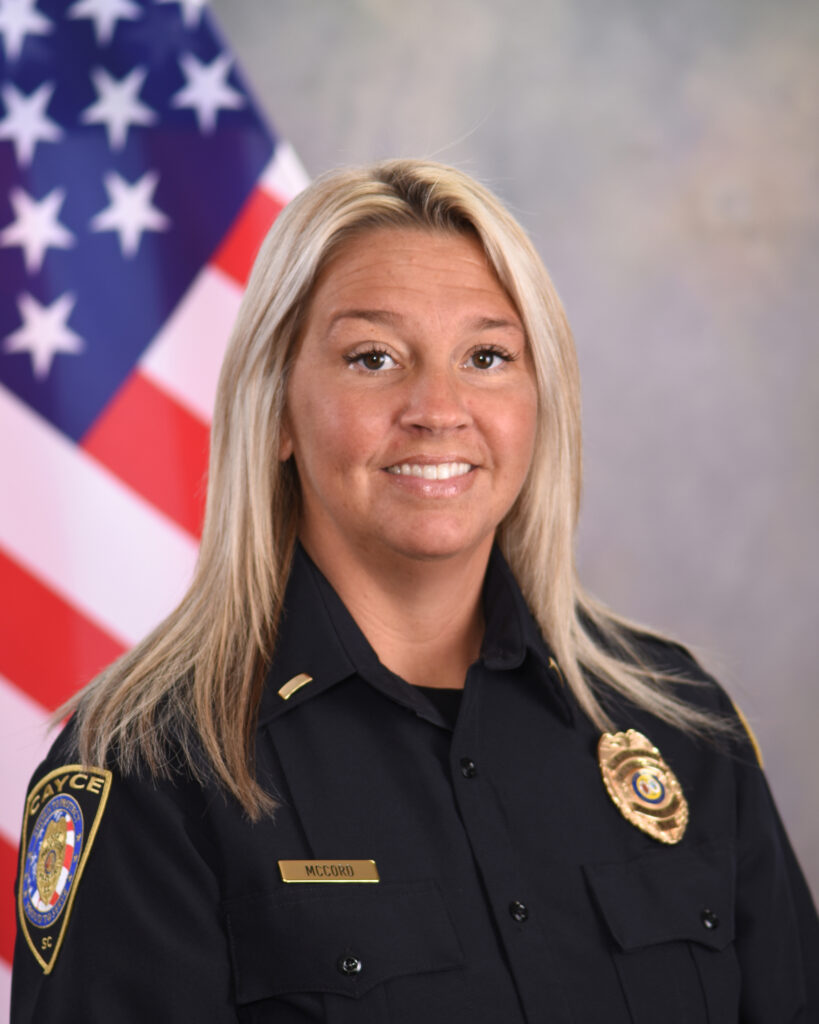 CRIMINAL INVESTIGATIVE SERVICES
Lieutenant Kevin Blake
(803) 550-9553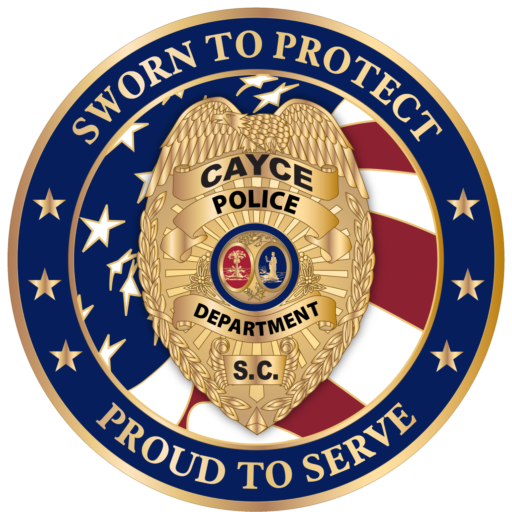 Lieutenant Brian Lorick
(803) 550-9514
Lt. Brian Lorick joined the Cayce Police Department in February of 1999. He was assigned to both C & D-Shifts in the Patrol Division. In 2003, he was promoted to Patrol Sergeant of D-Shift. In 2007, He was promoted to Patrol Lieutenant, where he supervised the whole Patrol Division and a grant funded Traffic Unit for three years. He has also supervised Dispatch, Code Enforcement, Animal Services, School Resources Officers, Training, and Park Safety Officers/Rangers.
Lt. Lorick is a veteran of the United States Air Force where he served four years at Eglin Air Force Base Florida. He was a Security Police/ Security Forces member of the 96th Security Forces Squadron from 1994-1998.
Lt. Lorick Currently serves as the Special Services Lieutenant where he oversees the hiring and promotion program for the department, leading the Parks Safety Unit along with scheduling all special duty events that occur in the City of Cayce.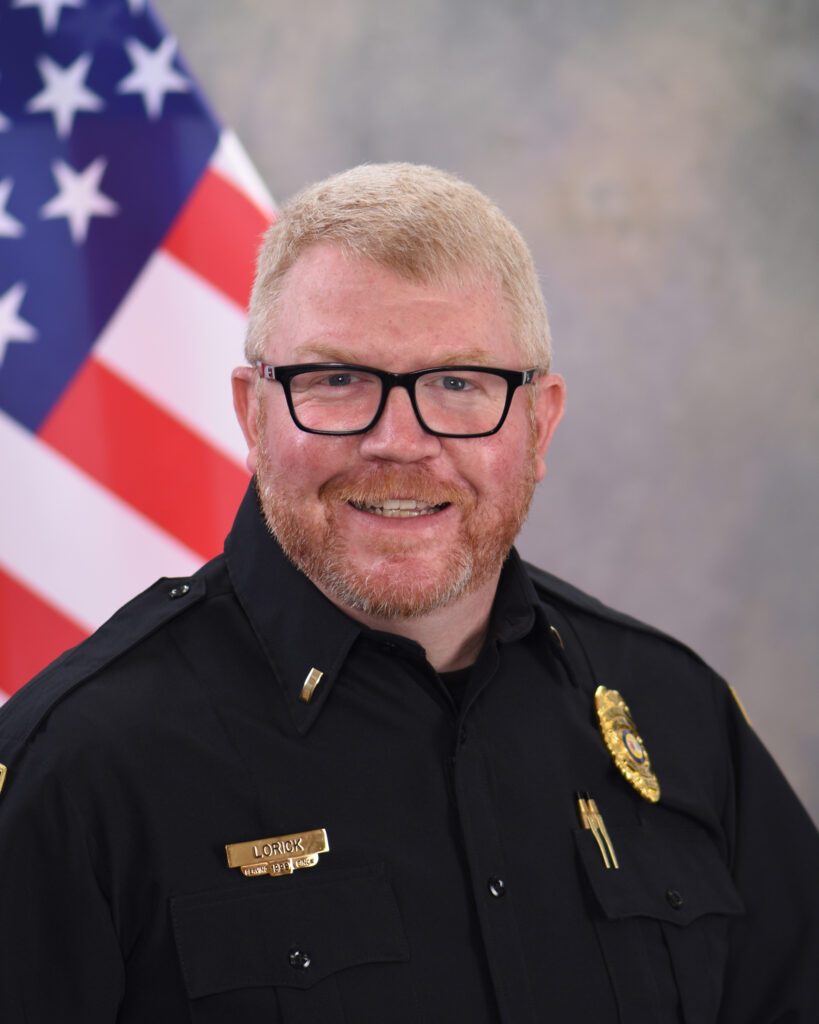 Lieutenant Paul Dufault
(803) 550-9521
I started with the Cayce Police Department in June of 2005 and graduated from the Police Academy in November of 2005. Since then I worked on patrol and made my way up the ranks. I was fortunate to be able to become an FTO with the department within the first year out of the academy. In 2009 I became a Corporal on patrol which then lead to the rank of Sergeant in 2011. As I loved working on patrol, another opportunity arose for me in Training in 2014. I also loved working in the training division but just another position opened up and in 2017 I was able to become the Administrative Lieutenant. Looking back at my career I loved every minute and still want to continue down the best career path in law enforcement.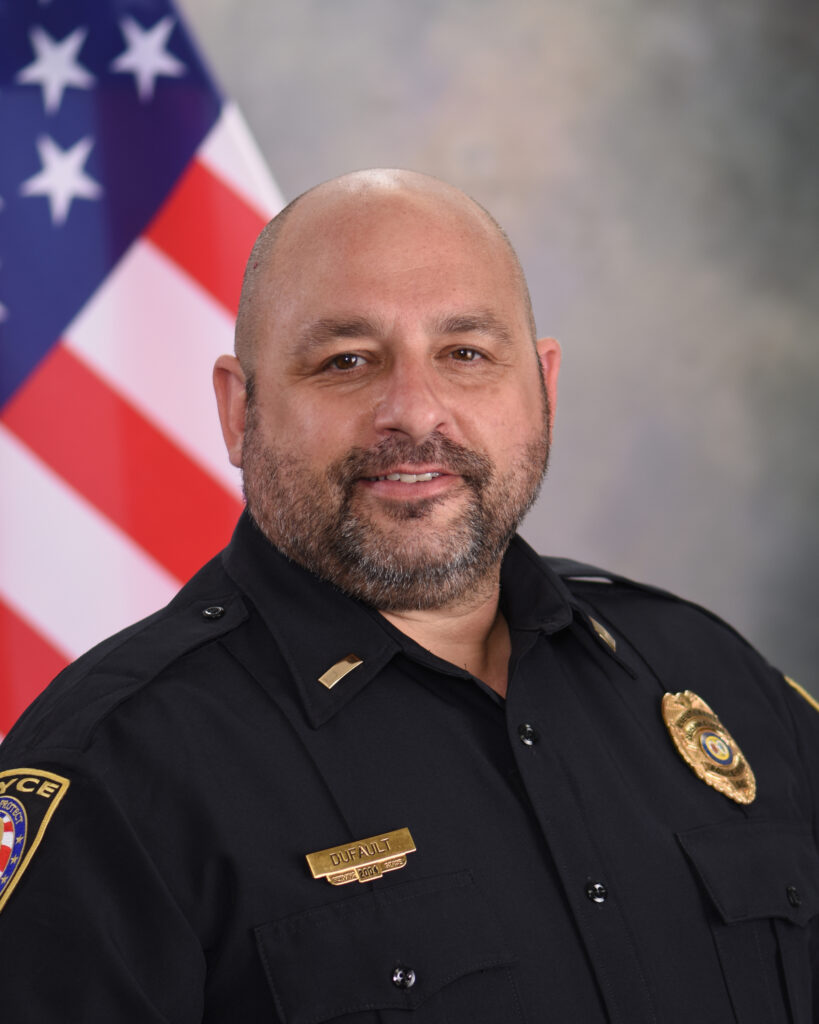 Lieutenant Jacob Harlow
(803) 205-4426
Lt. Harlow joined Cayce DPS in 2010 as a patrolman, he went onto also work in the fire division serving as a shift supervisor while completing his masters degree. Lt. Harlow has also served in several specialties as a hazmat technician, swift water rescue technician, firearms instructor and SWAT team member. Lt. Harlow started his law enforcement career in Florida with the Clay County Sheriffs office in 2006 after completing his bachelors degree. He then moved into contract work with the DoD, before finally arriving at Cayce. Lt. Harlow currently oversees personnel in charge of the departments training and criminal records divisions. He plays a pivotal role in the department accreditation. He has completed the states CPM and SCEM programs. I've enjoyed my service to not only the citizens of Cayce, but also the State of South Carolina during major emergencies.