School Resource Officer Division
The Cayce Police Department takes the safety of our students, staff, and community members very seriously. We collaborate with city, county, and state officials on recognized best practices, as well as exemplary resources for school safety, security, intervention/prevention, deterrence, and emergency preparedness planning. The Cayce Police Department's School Resource Officers are trained to lead the development and implementation of school safety practices which will provide a safe educational environment for each of our students.
The goals of the SRO program are to provide safe learning environments in our district's schools, provide valuable resources to school staff, foster positive relationships with youth, and develop strategies to resolve problems affecting youth with the objective of protecting every child so they can reach their fullest potential.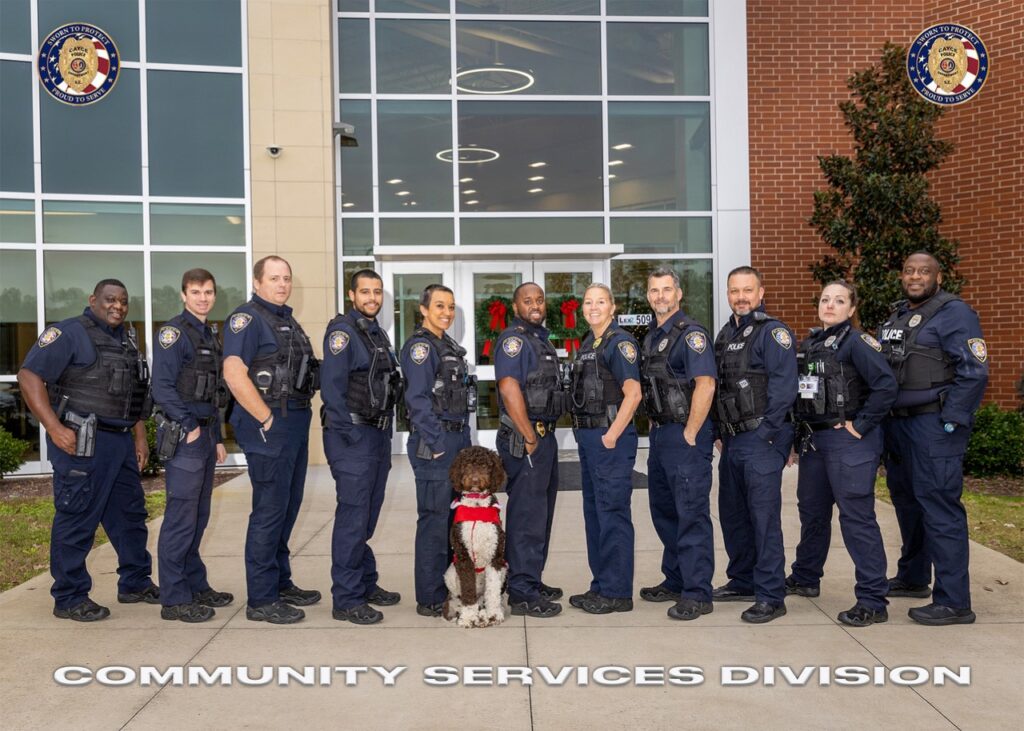 Cayce Police Department Announces Statewide School Resource Officer Awards
CAYCE, SC – The Cayce Police Department is excited to announce that the South Carolina  Association of School Resource Officers (SCASRO) has selected two Cayce police officers as their 2022 award recipients. Additionally, the Cayce School Resource Officer (SRO) Program was selected for the highest honor, the SRO Program of the Year.  On Monday, June 13, 2022, SCASRO selected the following winners for their 2022 Awards Banquet: 
Law Enforcement Officer of the Year –  Lt. Danielle McCord was awarded the 2022 SC Law Enforcement Administrator of the Year award. This award is presented for outstanding performance in the administration of a law enforcement agency/School Resource Officer program.
Regional School Resource Officer of the Year – Senior Police Officer Mandy Fournier was selected as the South Carolina Regional SRO of the Year. This award is presented for outstanding performance as a School Resource Officer. 
School Resource Officer Program of the Year – The Cayce Police Department's School Resource Officer program was selected as the SRO Program of the Year. This award is presented to the SRO Program with the highest level of performance in schools, student-oriented enhancement, school violence prevention, extracurricular programs, community support, and overall performance/dedication to the School Resource Officer Program.
Chief Chris Cowan stated, "The Cayce Police Department's School Resource Officers are mentors, coaches, counselors, caregivers, teachers, and the first line of defense for our school-aged children. All nine of our Cayce SROs are consummate professionals dedicated to our youth; and we could not be more proud of the work they do every day for our City, our community, and our students."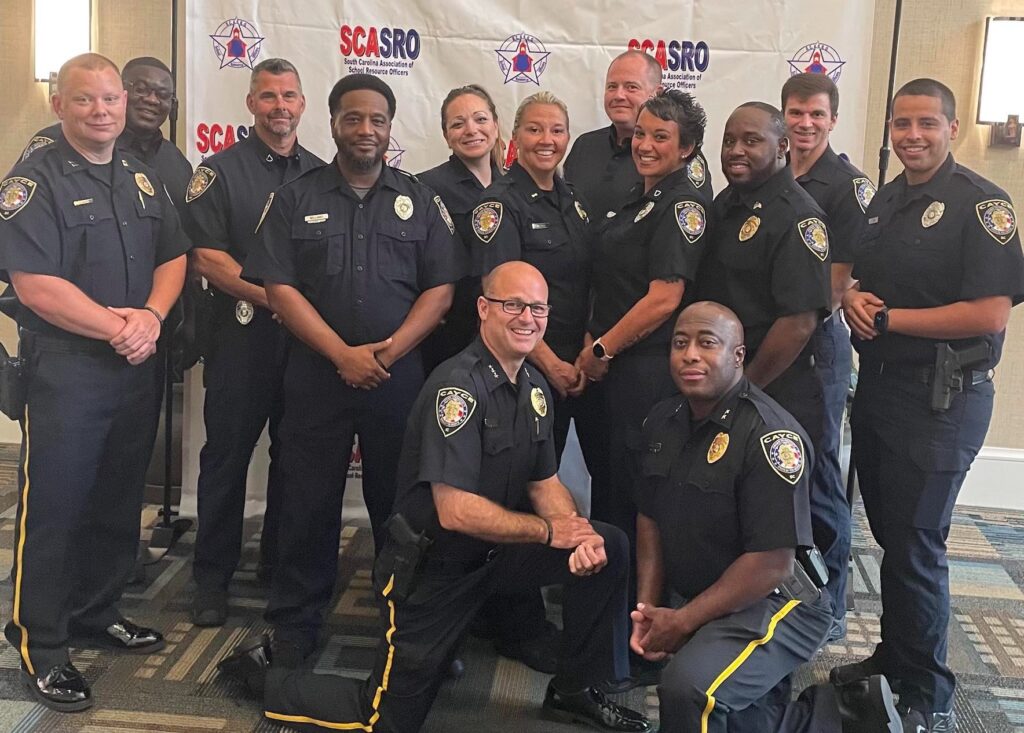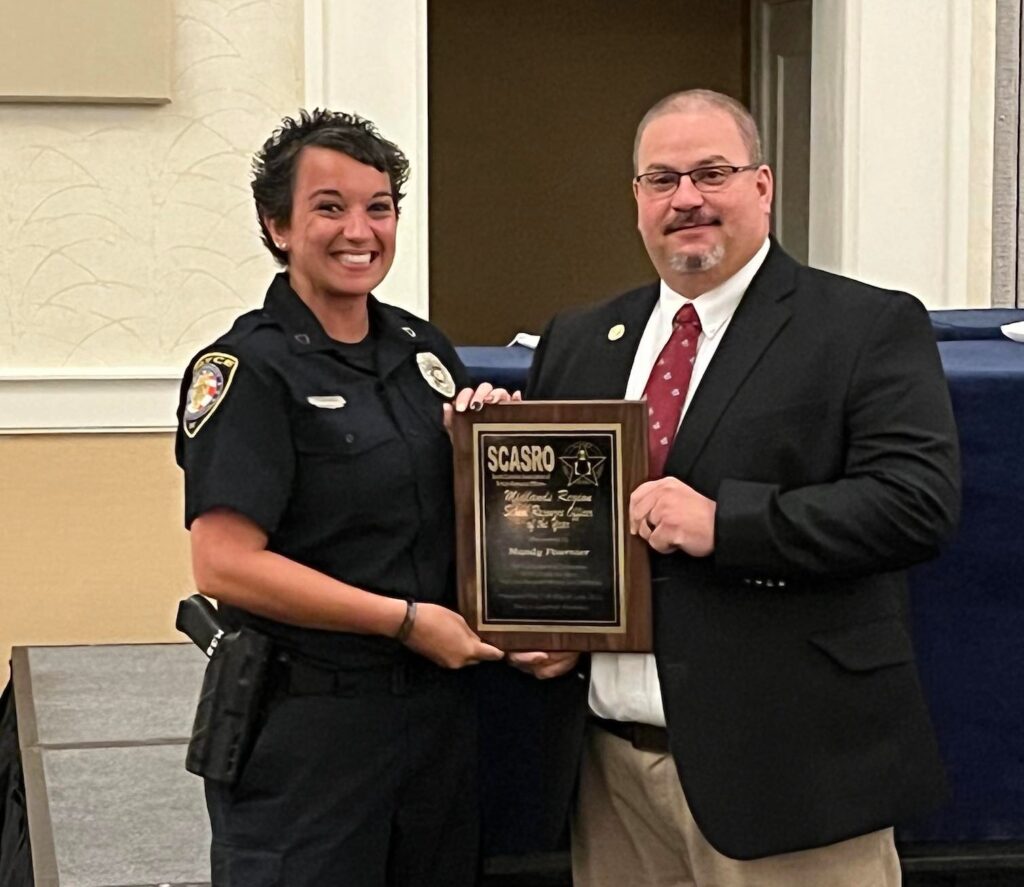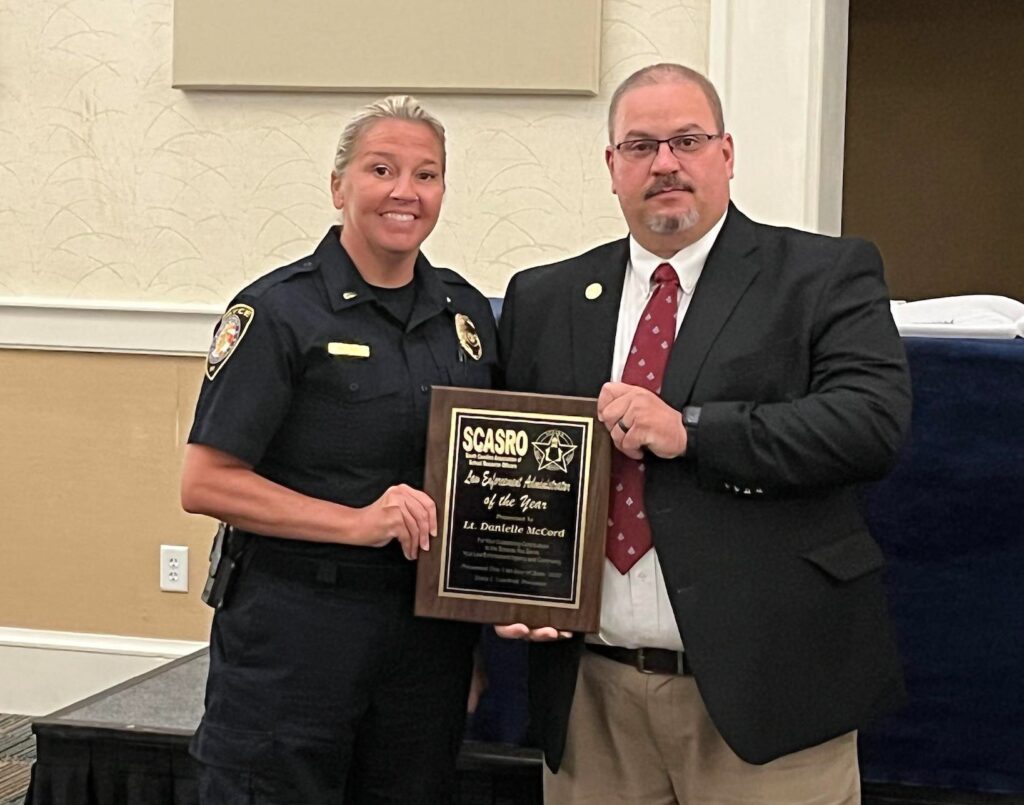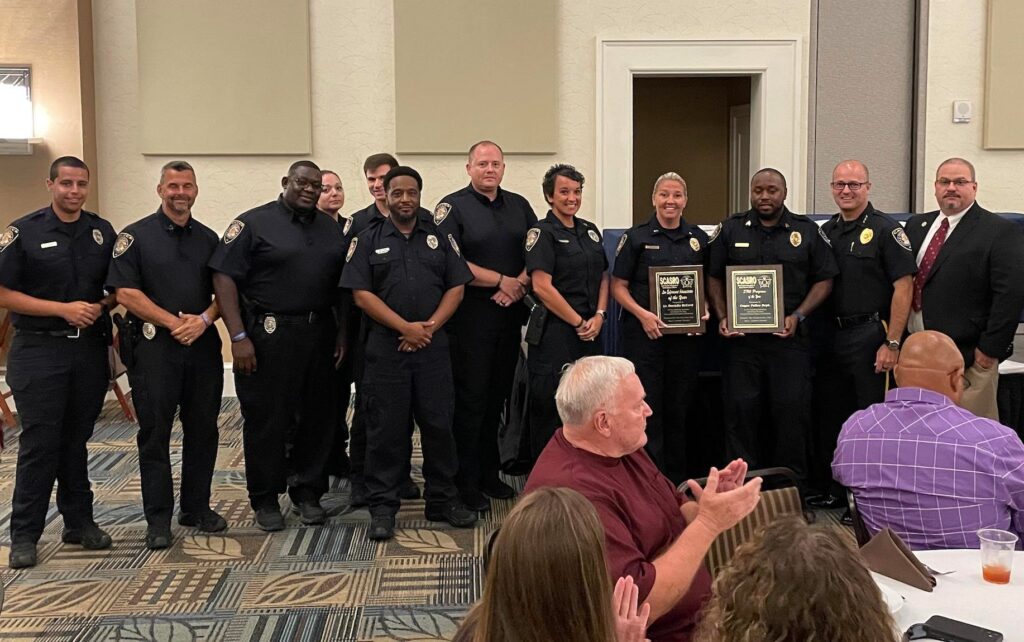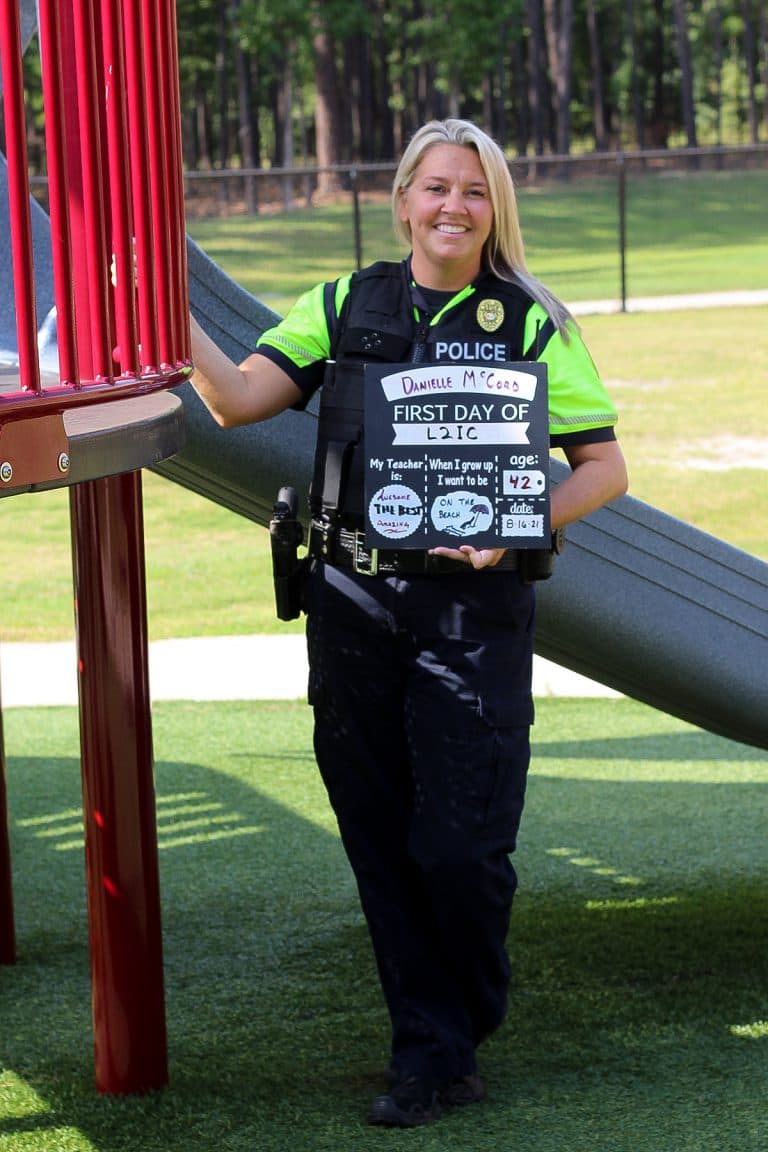 Lieutenant Danielle McCord
My name is Danielle McCord and I am the Lieutenant over the Community Services Division. My career began in 2001 with the City of Cayce. Over the course of my career I have been afforded many opportunities to work in different areas of the department to include Victim Services, the Patrol Division, the Investigative Division, School Resource Officer, and the Community Services Division. I am committed to serving this city and I look forward to the future growth of Cayce.
Brookland-Cayce High School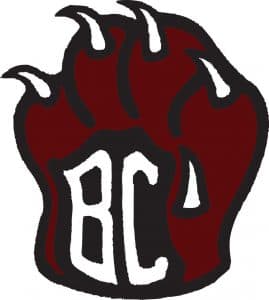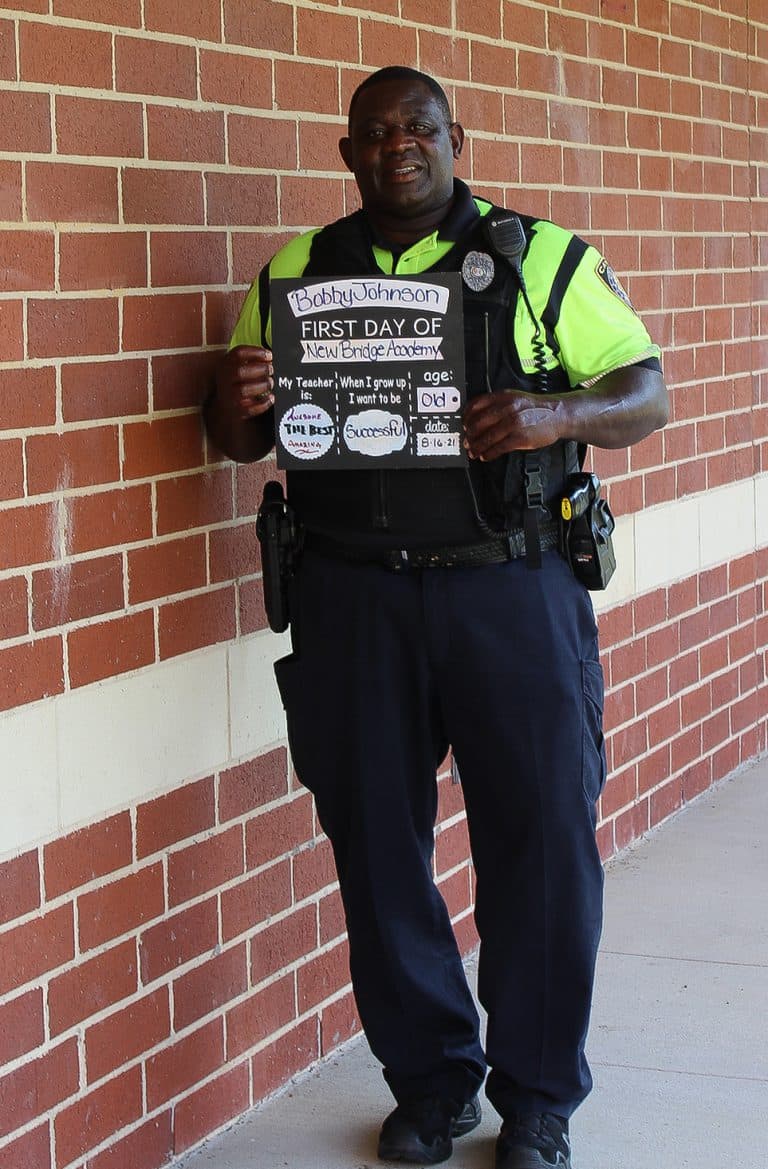 I'm Officer Bobby Johnson currently a School Resource Officer for Cayce Police Department. I currently have 20 years of service as a law enforcement officer and being an SRO was a dream come true for me. I love to mentor our youth in the attempts of helping the navigate through life as it can be difficult at times. My faith keeps me grounded and is a Constant reminder of the love that has been shown to me by our creator. I'm further rounded out with my beliefs of Honor, Loyalty, and integrity as it is a must in this profession. Lastly, I'm a proud veteran of the greatest country in the world as well as a father, and husband.
Brookland-Cayce High School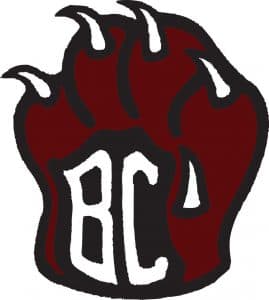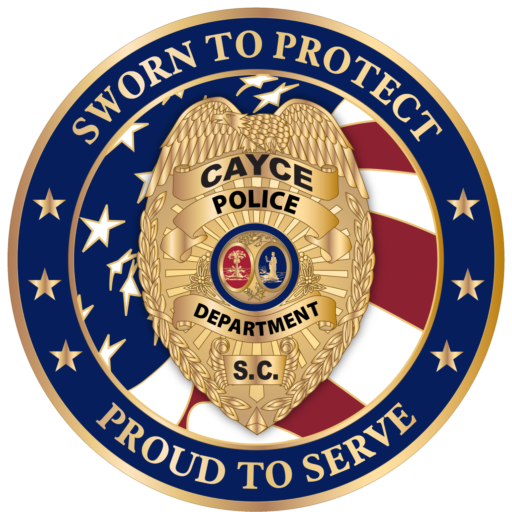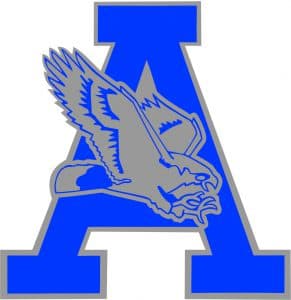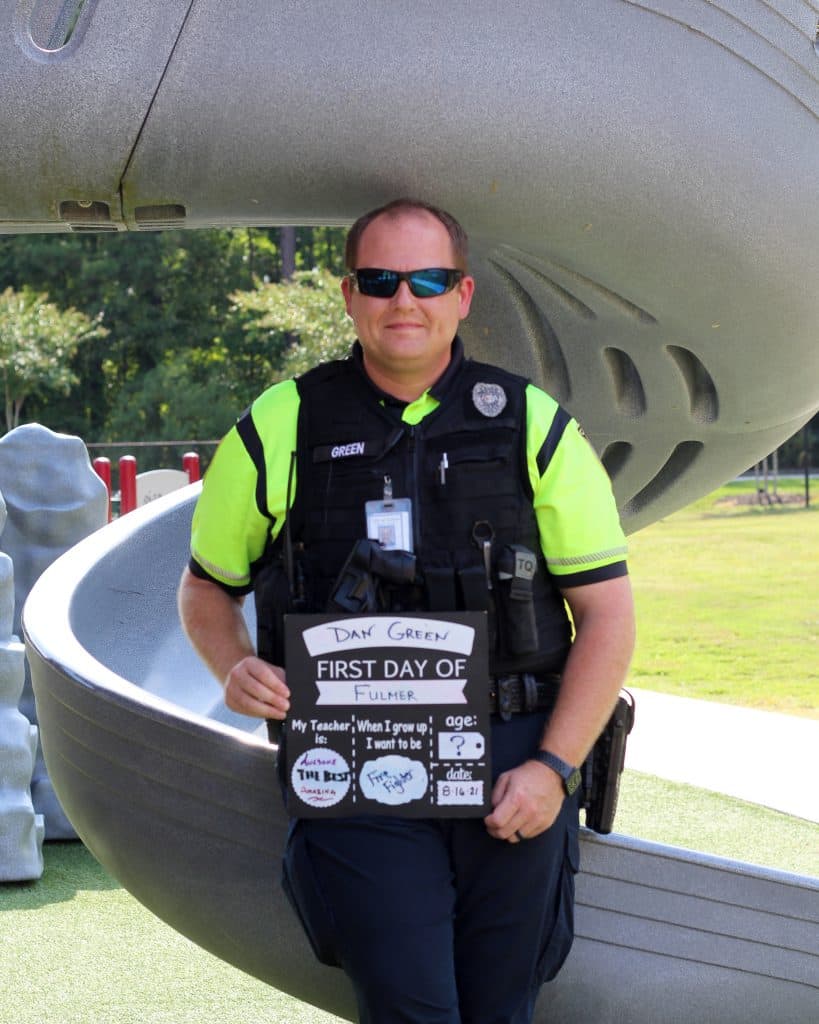 Hello, I am Senior SRO (School Resource Officer) Dan Green. I am currently one of two SROs who protect and serve the student and staff of Airport High School.  In 2018 I decided to follow my dream of becoming a police officer and left my career in Emergency Medical Services with Lexington county EMS where I was a certified EMT for over 5 years. After becoming a certified class 1 Officer and working in the Patrol Division, I quickly found my place as a school resource officer. My favorite part of every day is working with the youth of this community and helping them succeed in and out of school.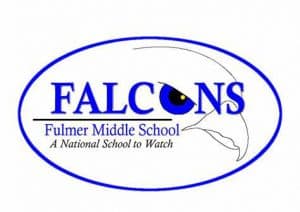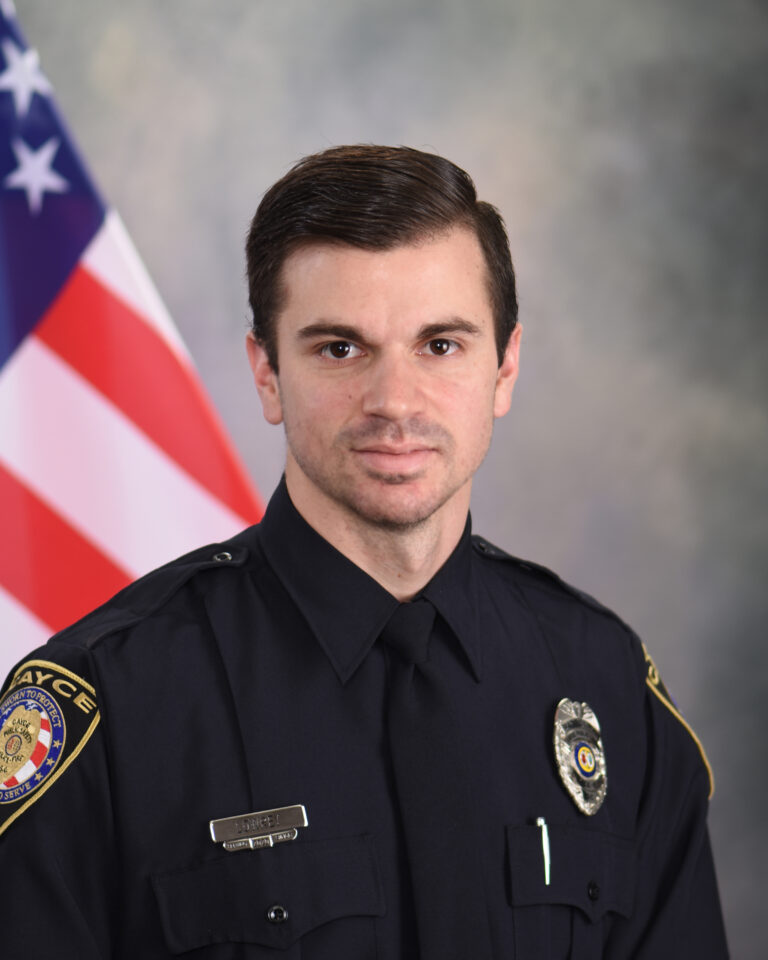 School Resource Officer Mike Lowrey began his career in law enforcement in 2021. Currently, SRO Lowrey is attending the National Association of Sports Medicine in pursuit of certifications for being a Certified Sports Nutrition Coach, Stretching and Flexibility Coach, Corrective Exercise Specialization, Performance Enhancement Specialization, Certified Nutrition Coach, Weight Loss Specialist, and Certified Personal Trainer. SRO Lowrey enjoys coaching football and basketball for Fulmer Middle School. His love for his community is the main drive for his continued success.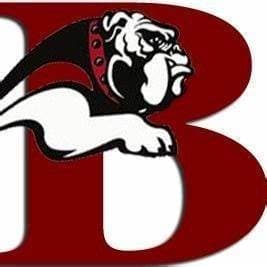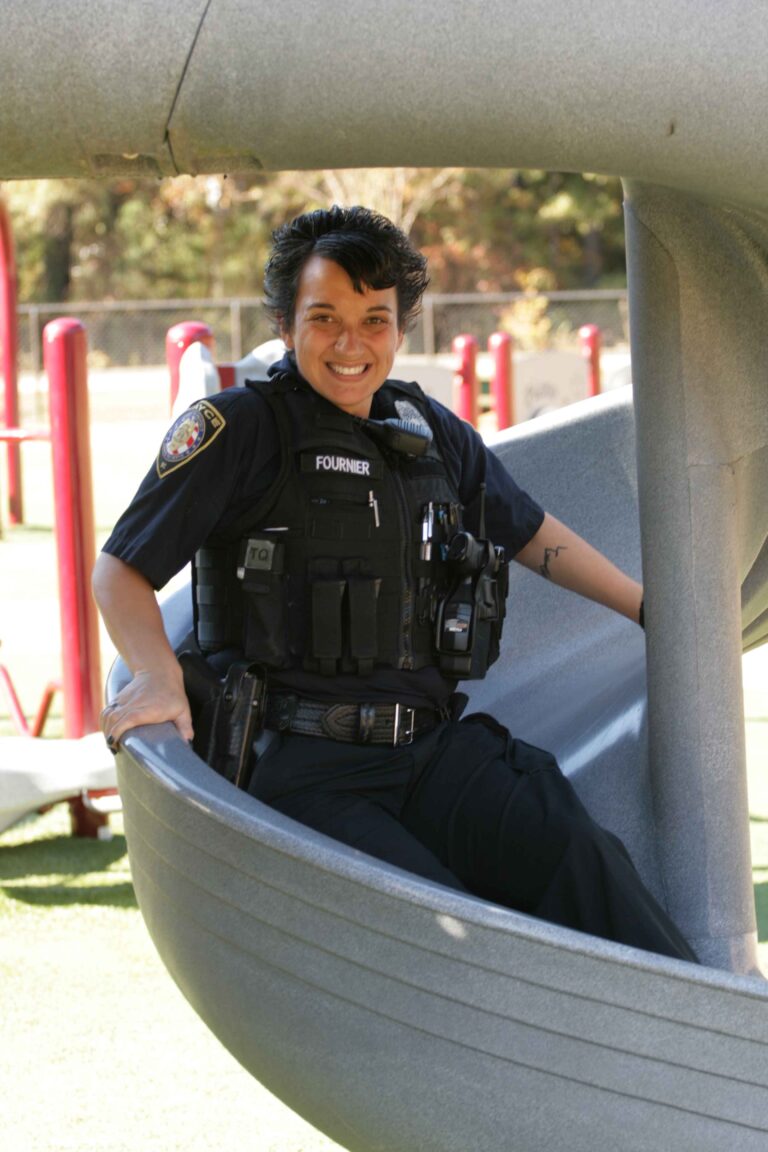 My name is Mandy Fournier and I was born and raised in New York and moved to South Carolina while in the military. After spending 5 years in the United States Coast Guard, I moved to Columbia SC. I graduated from Midlands Tech in 2013 and then transferred to University of South Carolina and completed my Bachelor's in Arts and Sciences in 2015.
      I then started my career with Cayce in July of 2015 and completed the police Academy in fall of 2015. While working on Patrol in 2016 I received the Whole Soul Award from the City for going above and beyond my duties. I have also become certified as a School Resource Officer and spent time in our schools.  I was a Corporal on patrol for 3 years and recently moved to our Community Services Unit where I am involved in helping make Cayce a safer environment for all the citizens and addressing the concerns they have.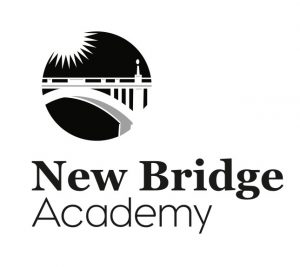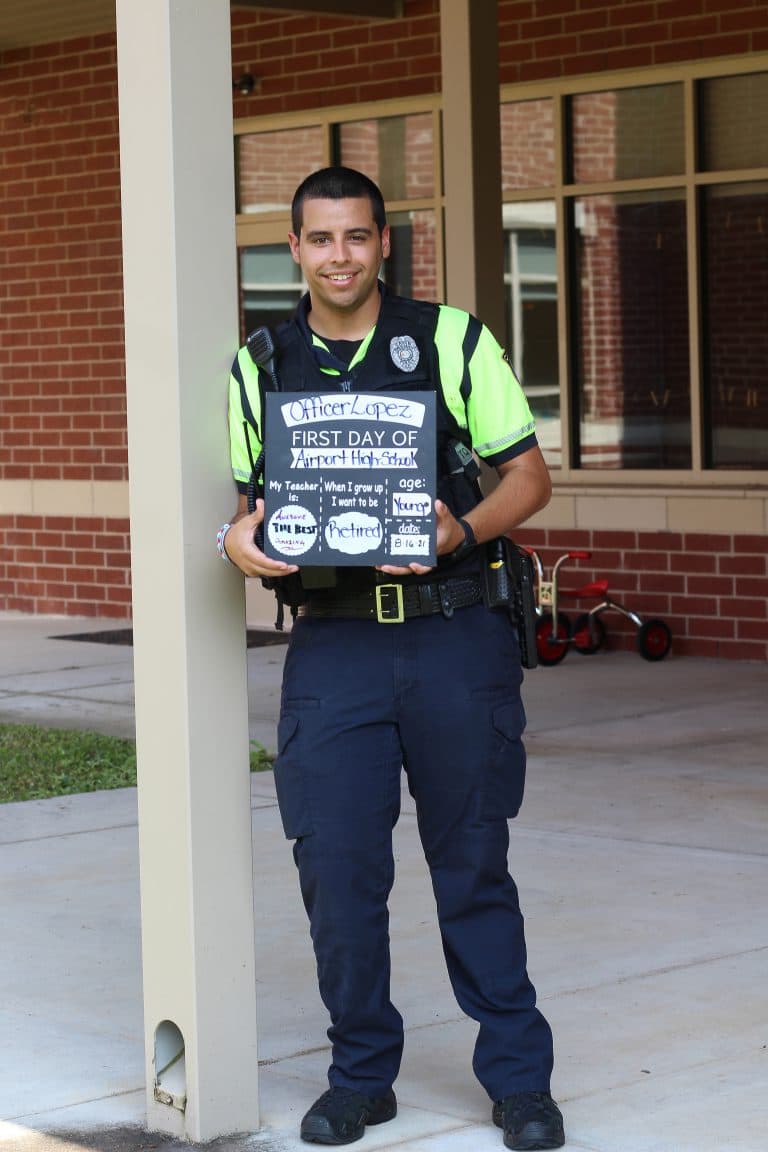 Officer Andrew Lopez is a Florida native and moved to the great state of South Carolina in 2013 where he attended the University of South Carolina and obtained a Bachelor's degree in Criminal Justice. Officer Lopez began his Law Enforcement career in 2017 as a Public Safety Officer at Lexington Medical Center in West Columbia and joined the City of Cayce in 2021 to serve as the School Resource Officer at New Bridge Academy. Officer Lopez enjoys interacting with students on a daily basis and participating in community events where he can build positive relationships with citizens.
Lexington Two Innovation Center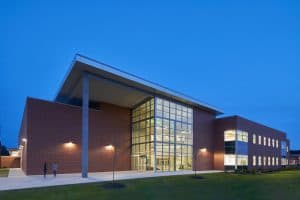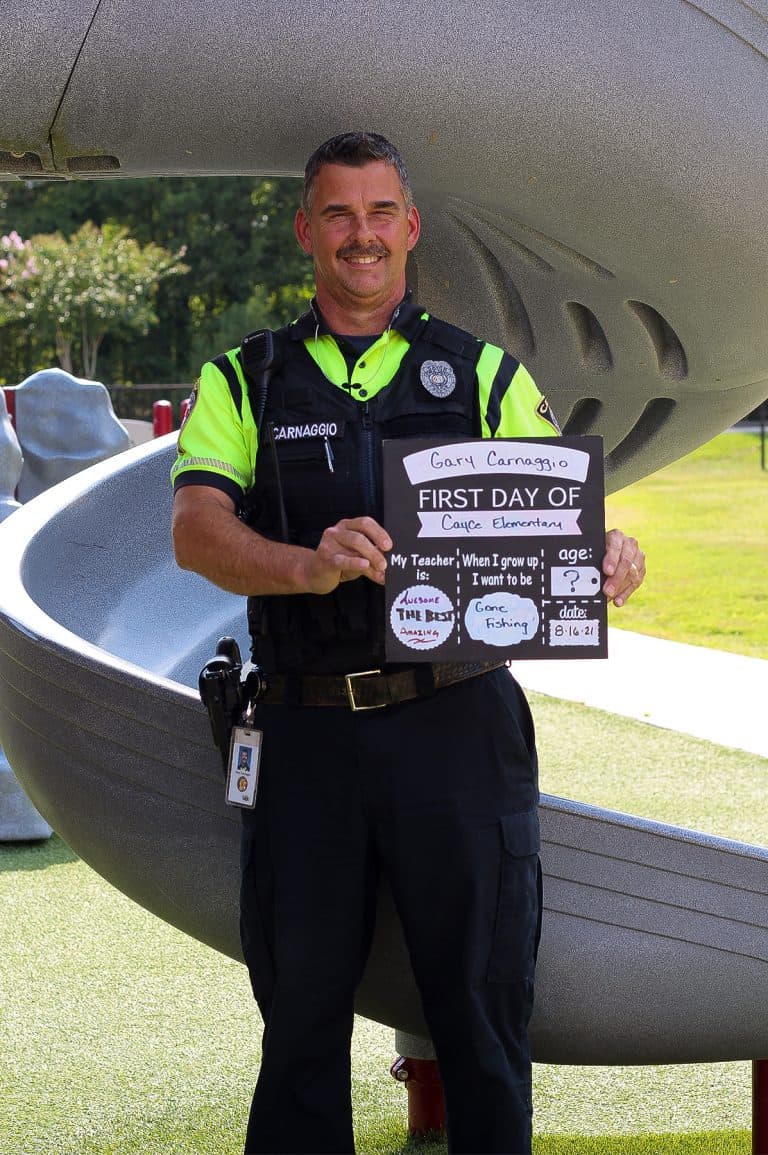 SRO, Gary Carnaggio is the School Resource Officer at Lexington Two Innovation Center. Carnaggio has been employed with Cayce Department of Public Safety since 2016. Prior to his career with Cayce Public Safety, He worked with South Carolina Department of Natural Resources where he conducted waterfowl hunts for adults and children. During his career as a law enforcement officer he has served different functions within the department to include FireFighter, Fire Engineer, Patrol Officer, Master Public Safety Officer and he has had the privilege of serving as the School Resource Officer of Cayce Elementary School and is currently SRO of the Lexington Two Innovation Center.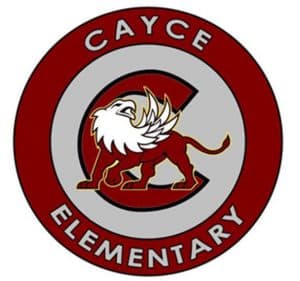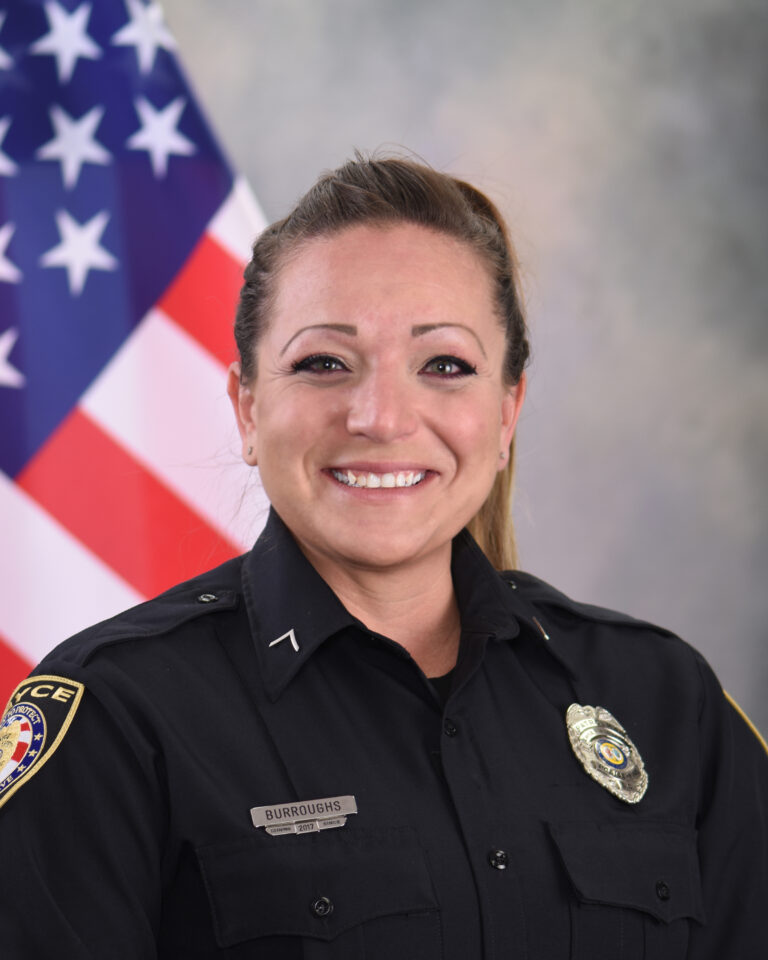 Officer Burroughs began her career in Law Enforcement while serving the citizens of the City of Orangeburg by providing police and fire service response.  She now serves the Cayce Community with great passion and strives to relentlessly protect those who are unable to protect themselves and provide justice for those who have been victimized.